One of the things MontCo Music takes pride in is providing steady work for passionate, local musicians. Our faculty is young, tech-savvy, versatile, and made up of professional musicians who all have degrees in music. Please meet our talented staff:
James Sauppe (founder) – Drums, Piano, Electronic Music
James Sauppe earned a BM in Music Performance (Drums) in 2009 from The University of the Arts in Philly. He currently teaches Music Production, Music Theory and Composition full time at the Community College of Philadelphia as a member of its budding Sound Recording and Music Technology program. James writes and produces electronic music under the moniker, RVLVR, and has released original music on reputable record labels such as Noremixes and Seclusiasis, amongst many others. You can check out his original music/productions on iTunes/Apple Music.
 James Sauppe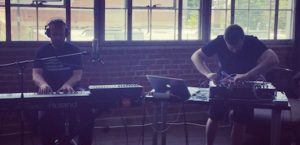 performing live w/ Starkey
Andy Bree – Guitar
A graduate of the University of the Arts, Philadelphia, PA (BM, Jazz Studies/Composition) and the Eastern School of Fretted Instrument Repair, Freehold, NJ (Certified Guitar Repair Technician), Andy Bree has made a point to enjoy a life in the world of guitars. Best known as the long-time guitarist for Philly's funk outfit, Swift Technique, he is also the owner and full time fretted instrument repair tech at Big Sound Guitar Repair in South Philadelphia. You can expect more than songs, chords and scales from lessons with Andy!
 Andy Bree
Joe Baldacci – Drums, Bass, Guitar, Piano, Production
With over a decade of experience teaching music to students of all ages and backgrounds, Joe Baldacci is truly a Jack-of-all-Trades musician. Joe earned a BM in Music Performance from UArts in 2008 on Drum Set, and since has had a very eclectic career as a performer and educator. You can currently catch Joe playing drums around Philly with his group, Muscle Tough, as well as with many other of Philly's favorite musicians.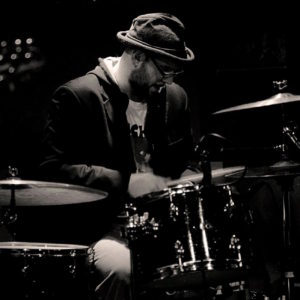 Joe Baldacci
Zach Goldstein – Studio Production & Engineering, Electronic Music
Zach Goldstein has been working as a recording engineer/producer for over 10 years, although his musical experience extends far beyond that. At the age of 10, he joined the world renowned Philadelphia Boys Choir, taking him to perform in Australia and South Africa, as well as all over the east coast. After studying composition at University of Pittsburgh and guitar at University of the Arts, Zach joined the team at Kawari Sound Recording Studio in 2007, became a full time engineer in 2012, and took over as studio manager in 2015. He has worked with a wide range of local and national artists including The Districts, War on Drugs, The Lawsuits, Cheap Dinosaurs, Lithuania and many others.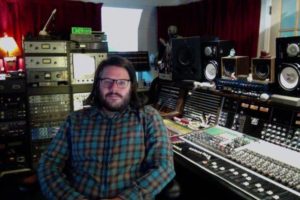 Zach Goldstein 
Scott Hughes – Beginner-Advanced Piano
A lifelong pianist who has been performing around Philadelphia for the last decade, Scott Hughes began playing as soon as he was tall enough to reach the keys and never looked back. Scott has studied both music
and
education at the University of the Arts, Temple University, the Walden School in Dublin, NH. A skilled improviser in many styles, he approaches education with an emphasis on individual creativity, confidence in self-expression, and ear training built on a strong foundation of musicianship. In addition to being an experienced educator and accomplished performer, Scott is the owner of
Tonic Publishing, LLC,
a company that creates games and tools to help students improvise and compose in new ways.
Scott Hughes